AGM-88 HARM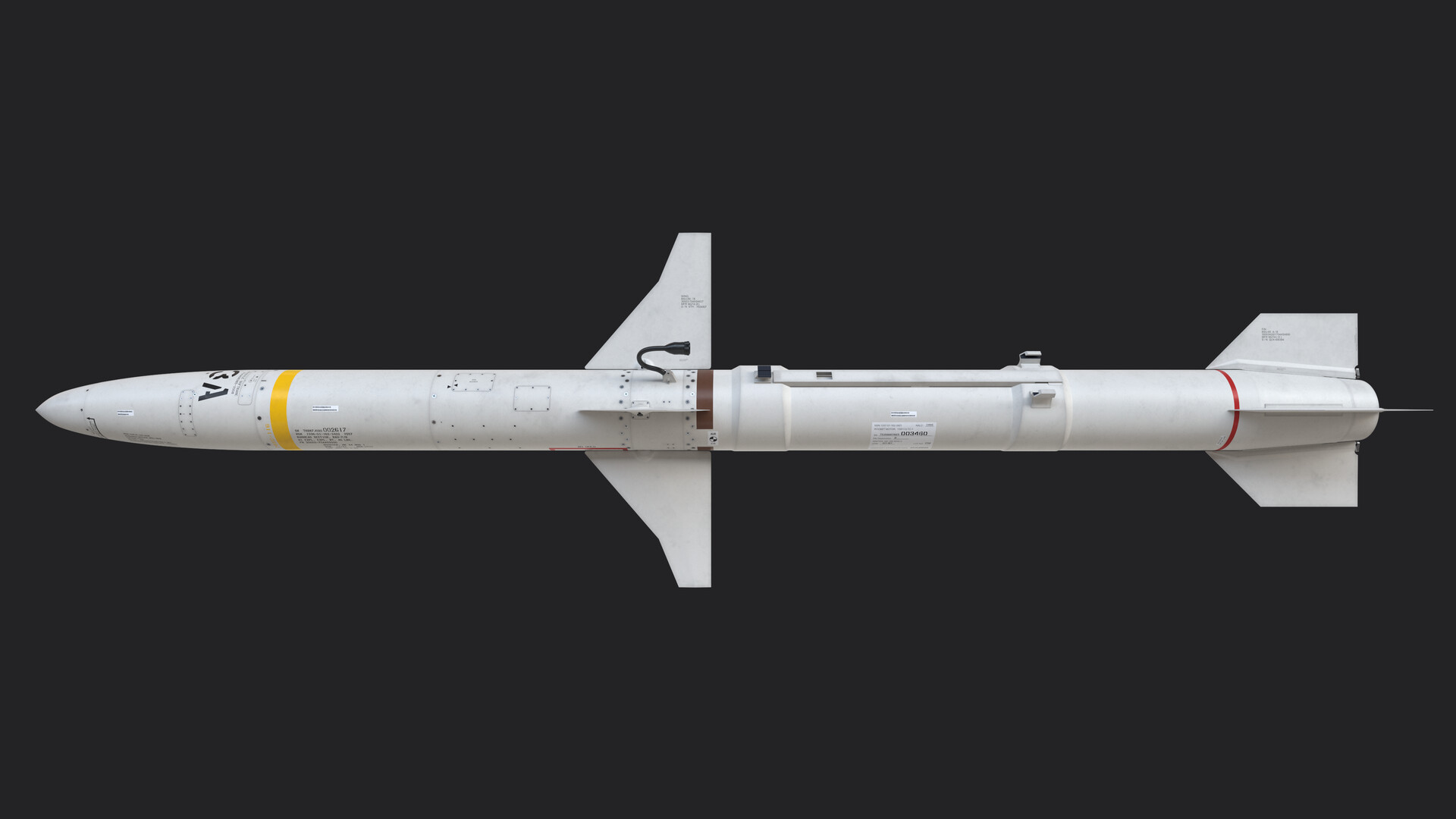 General Info:
Origin = U.S.A.
Manufacture = Texas Instruments
IOC = 1984
Type = Anti-radiation, Fire and forget
Guidance = Multi-band passive radar seeker
Field of View = 45º
Performance:
Range = 25nm
Speed = Mach 2
Lethal Radius = 125ft
Dimensions:
Length = 13.75ft
Diameter = 10in
Fin Span = 44in
Weight = 807lbs
Warhead:
145lbs HE Fragmentation
Fuse = Proximity
The AGM-88 HARM (High Speed Anti-Radiation Missile) is designed to destroy enemy air defense radar systems. The missile uses a directional radar antenna and sophisticated signal processing to locate, identify and prioritize enemy radar threats. The missile can work without input from its parent aircraft, but gain additional flexibility with the addition of specialized avionics. Units such as the HTS pods for the F- 16C and the APR-47 carried by the F-4G allow highly selective targeting even in the densest threat environments. The EA-6B is the most capable HARM platform in the U.S. Navy arsenal, but all Navy strike aircraft are equipped to shoot HARMs.
The HARM missile was developed based on the combat experiences of Wild Weasel crews during the Vietnam War. Its main advancements over previous ARMs were a broadband detector, computerized signal processing with a programmable threat library, and a Mach 2 speed. The retirement of the F-4G leaves the F-16C tasked with Wild Weasel missions. Since the F-16 lacks the specialized avionics of the F-4G as well as the expertise of a specialized "guy-in-back", much of the onus for successfully suppressing enemy air defenses will fall on the CPU and sensors of the HARM weapon system.
About 2,000 HARM missiles have been fired in combat. Success rates are classified, but are probably high.